SCOTT WILLIAM CLARKE
OWNER AND EXECUTIVE CHEF
A fresh and energetic influence in the local Philadelphia cooking scene, Chef Scott W. Clarke displays a creative and innovative culinary expertise that is unparalleled. Combining classical French training along with the influences of the local region, Scott has developed a Philly/French Nouveau style of cooking. While providing services to clientele for events of all sizes, styles, and budgets. Scott has developed a dedicated client list that includes some of the most prominent names in sports and entertainment in the Philadelphia region.

Born and raised in Philadelphia, Scott's first exposure to the culinary arts was at the tender age of 15 at the Swenson Skills Center for Arts and Technology. At the time of his graduation from Swenson, Scott was pursued by several culinary institutes. Ultimately deciding to stay local, he selected The Restaurant School of Philadelphia. Upon completion of his studies at The Restaurant School, Chef Clarke was sought after by some of the most prestigious hotels and restaurants in Philadelphia. His first destination on his culinary journey had him working at The Ritz-Carlton Philadelphia. During his Fifteen years at the Ritz, Scott was able to polish his skills in Contemporary American cuisine. Now established, Scott moved on to take the position of Executive Sous Chef at the Cherry Hill Hilton in Cherry Hill, New Jersey. As an accomplished and recognized sous chef, he set his goals to take on the responsibility as Executive Chef. It was at this point that Chef Clarke decided to expand his horizons and tackle larger venues. As Executive Chef for Williamson Hospitality at Chestnut Hill College, Scott successfully managed a staff that prepared for and catered to a student body of 1,000 -- three times a day, every day.

Throughout his endeavors, Chef Clarke has always maintained a passion for education. Scott was the Chef Instructor at Mercy Vocational High School in Philadelphia for many years. While there, he developed an extraordinary culinary arts curriculum. He also brought his culinary skills and knowledge to students enrolled in the culinary arts program at Dobbins Vocational High and Germantown High School.

Chef Clarke is the CEO and Executive Chef of Blue Monkey Catering, Inc., which he founded in 1995. Scott's passion is center stage when cooking and creating the most memorable events for his clients. He takes pride in surrounding himself with the best and most qualified staff who bring professionalism and elegance to every event. Chef Clarke can be recognized from his appearances on the Food Network and cooking segments on Philadelphia news channels. Scott keeps abreast of new developments in the culinary industry and enjoys traveling to all regions of the world to explore new cuisines.

ABOUT
RELATIONSHIPS
Scott will guide you from the initial consultation, discussing your vision for the day. The menu and seating and those little extras such as china, crystal, linens, ice carvings and flowers that make the day special. He will be with you on the day of the event until the last cup of coffee is poured. With Blue Monkey Catering, there is one less thing to worry about when planning your event.
EXPERIENCE
We take care of the details! Blue Monkey Catering will use our expertise to make your vision a reality. You provide us with the size of your event, the time, the season, the mood and we will create an affair that fulfills your desires and fits your budget as well. We have an experienced dedicated team that works together to bring about successful events.
FLEXIBLE
Blue Monkey Catering offers many options for events large and small. Our staff has catered events at some of the most desired locations throughout the tristate area.
SATISFACTION
One of the things that Blue Monkey strives for is the satisfied client! We are willing and eager to place you in touch with clients that call us "their" caterer. References are always available so you can gather the facts you need to make an informed decision.
Contact Info
2600 W Maple Ave Feasterville, Pennsylvania
chefs@bluemonkeycatering.com
Tonight my daughter had the best cooking and baking party at the blue monkey! Chef Scott and chef Kyle taught 9 girls how to make homemade raviolis, Cesar salad dressing, cupcakes, garlic bread, homemade ricotta cheese and so many tricks of their trade! Every parent Commented on how amazing the party was and how much fun their daughters had! The chefs were amazing with the kids and not only did the have fun but learned a lot and developed more confidence in their cooking abilities! I would give them 10 stars if i could and would recommend this to any parent who has a child who wants to be the next great chef! I think my child will be talking about this party for years to come! Thank you for going above and beyond with all the kids making this the best party and making my daughters wish of a cooking party come true!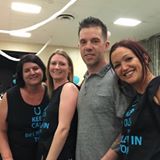 I have to tell everyone what an amazing , incredible , phenomenal job Scott Clarke , Blue Monkey catering did at The engagement party for my son Corey Smith and my daughter in law Laura Martin !!! It was beyond any words I can think of!!! The food was absolutely spectacular !!! Every detail was stupendous!!!! His culinary skills are just amazing!!!! Everything he made for us was just delicious and amazing!!!! From the incredible appetizers to the insanely delicious main courses , to the drop dead decadent desserts!!!! I would highly highly recommend him for any party u ever have!!!! His staff is incredible and an absolute pleasure to work with!!!! I couldn't be more pleased and completely and totally impressed and amazed at how delicious every single thing he made for us was !!! Thank u thank u again Scott for everything u did to make this night so special and delicious !!!!! Can't wait to use u again!!!! My mouth is watering already!!!!❤️❤️❤️❤️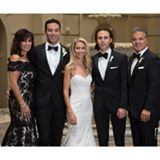 Chef Scott... I want to thank you and your team for the amazing job you did yesterday. The food you prepared was delicious, from the appetizers, to the entrees and the sides. It was all amazing and exceeded our expectations. Kristy and Will did an amazing job getting the food to our 70 guests and clearing glasses and plates when guests were finished. Rob was a wonderful bartender and kept the glasses full and the guests laughing. My husband and I, along with my sister-in-law and her husband were able to enjoy the party without stress because we knew you and your team were handling everything. You all went above and beyond to make sure everything was perfect. Most importantly, my mother and father-in-law, loved the menu and everything you guys did to make their 50th wedding anniversary party everything they had hoped for. We can't wait to work with you again in the future and will recommend you to anyone we know looking for a caterer!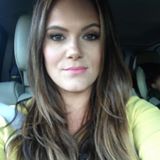 CONTACT
For more information or to request a quote